Homeopathy and The Bowen Technique
Welcome to the website of
Mandy Mullaney LCPH MARH
, Registered Homeopath and Bowen Therapist
Clinics in
Folkestone
and
Whitstable,
conveniently situated for the whole of
East Kent.
***************************************************
***NEW YEAR BOWEN PROMOTION***
Please click here for further details
***************************************************
Further Information
For information on
Homeopathy
click here
For information on
The Bowen Technique,
click here
For
fees & clinic times
click here
For
contact information & links
click here
For information on
offers, seasonal complaints & hot topics
click here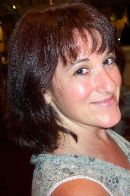 Mandy Mullaney LCPH MARH
To find out more about me, past and present, please read on.............
My passion for
homeopathy
was born after successful treatment for myself and my animals. This prompted my homeopathic training, a career change and a sad farewell to a life working with animals as a veterinary nurse.
I trained at the
London College of Practical Homeopathy
and qualified in 2001. I chose this college as Practical Homeopathy encompasses all methods of homeopathic prescribing including Classical Homeopathy.
Following graduation I worked as a volunteer for the London Lighthouse charity offering a comprehensive homeopathic service to people diagnosed with HIV.
In 2003 I moved to
Kent
and set up private practice with clinics in
Folkestone
and
Whitstable.
Since then I have built up a widespread client base from all over Kent. My homeopathic clinics at
Whitstable
and
Folkestone
are both within easy reach of
Canterbury
and
Ashford
and the surrounding coastal towns of
Dover, Deal, Sandwich
and
Thanet.
In this time I have also started a family and now have two beautiful daughters that demonstrate time and time again how profoundly and quickly children respond to homeopathy.
Homeopathy is a truly holistic therapy, and I believe that it offers as much, and more, now in the 21st Century, as it did when Hahnemann first brought about this healing art in the late 18th Century. As Hipprocates said
"Healing is a matter of time, but it is sometimes also a matter of opportunity".
I believe homeopathy can help present this window of opportunity to a person to let life heal itself.
Where appropriate or requested I also use Bach Flower Essences and have trained with Tessa Jordan on a Bach Flower Essence course specifically tailored for homeopaths. Flower Essences are particularly useful in cases where there is an emphasis on emotional symptoms and they can be used alongside homeopathic remedies or on their own.
The letters MARH show that I have fulfilled the criteria necessary to become a full member of the
Alliance of Registered Homeopaths (ARH).
The ARH is committed to supporting and encouraging its members to grow and develop as practitioners enabling them to effectively meet the diverse needs of their patients and to engage in a high standard of homeopathic practice. All members are bound by the ARH Code of Ethics and Practice.
"The highest ideal of cure is rapid, gentle and permanent restoration of health, or removal and annihilation of the disease in its whole extent, in the shortest, most reliable and most harmless way, on easily comprehensible principles"

Samuel Hahnemann, Organon of Medicine
Location
For The Bowen Technique & Homeopathy in
Folkestone
and
Whitstable
and surrounding areas such as,
Ashford, Canterbury, Dover, Faversham, Herne Bay, Hythe
and
Thanet,
please call your local Bowen therapist & homeopath
Mandy Mullaney
on
01227 793665.